I guess it's a bit silly getting all excited about
something as unimportant as a clasp but to me
this new clasp is a mutts nuts.
I got this bag on eBay over a year ago and the
seller clearly lied about the condition, the clasp
was old and cracked and fell off not long after I
got it.
It's been sitting in my bedroom longing to be
used for quite some time so I finally went to a
cobbler and asked if he could make a new one
and use the old one as a template.
White leather is apparently pretty pricey so I
asked if he had any red leather and he did and
as you can see it really gives the bag a bit more
attitude.
BAG BEFORE: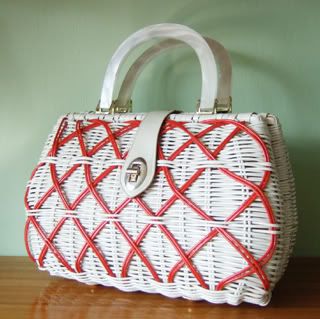 BAG AFTER: