The day has been very nice so far.
I made American pancakes served with bananas,
strawberries and Maple syrup for breakfast.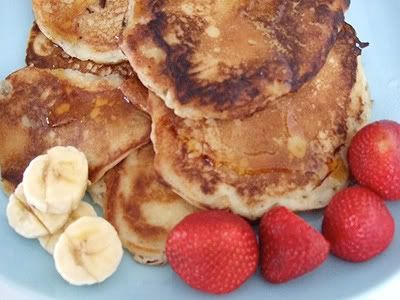 Yummy!
My darling joined me on my walk after breakfast.
We ended up at my favorite home furnishing -
store who had a sale on.
I got a very pretty bed set, white with pink cherry
blossoms for only £9 and two lamp shades with
a Tiki-feel for £2.50 each.
I'm thinking about going back tomorrow to get
a new kitchen bin that matches the toaster and
the kettle.
On our way back we saw a gorgeous white
English Bull Terrier puppy, 11 weeks old.
I threw my bags and sat down on the ground to
get a proper cuddle.
I feel a bit blue right now because I miss my old
Bull Terrier who had to stay in Sweden. :(
When we got back I had got mail, these patterns.
I love the fact that we get mail on Saturdays...