I just finished revamping a dress into a skirt.
I found this summery girls dress (it's for a 6 year old)
at the car boot sale last Sunday for 20 pence and I knew
right away that I could revamp it into a skirt since I'm
quite petite.
It took me about 1 hour and I'm relatively pleased with
the result.
This skirt will look perfect with the red gingham top I'm
working on at the moment.
Talking about sewing, I got my dressmaking certificate
yesterday. I thought about attending another course in
the fall but it's not worth it since I don't get much help
and guidance from the teacher so my plan is to put an ad
out in the paper or on the net that I would like private
tutoring once a week from a retired lady who have all the
time in the world and who wouldn't mind some cash for
the trouble.
Sorry about the awfully dull pictures, there's more cute
details, like frills, than my crappy camera will tell...
BEFORE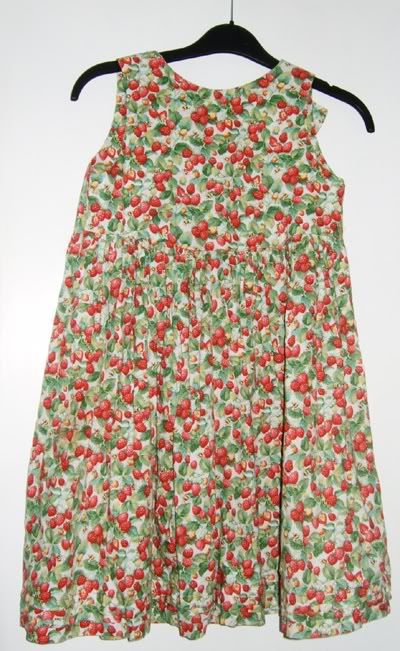 AFTER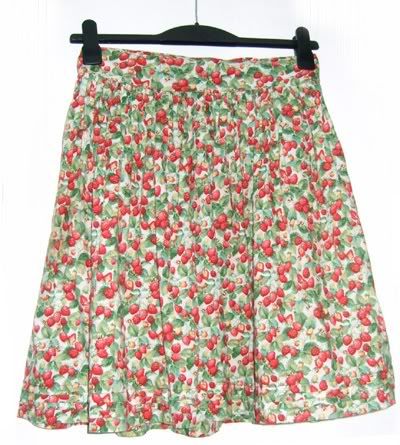 Close up on the pattern.