I'm a busy bee, I'm working on 101 hair-flowers as we speak.
Had like 5 hair-flowers left after High Rockabilly so I just
had to make more.
Bought a ton of beautiful flowers in Spain and couldn't wait
to get home and start gluing again.
I feel like I'm way behind when it comes to update this blog.
I'm gonna stop saying that I will do this and that because in
the end I really need to be in the right mood to do it.
Went to a couple of car boot sales on the weekend just gone
but didn't have the energy to post pictures at the time.
Here are my latest (vintage) finds...
Snake-skin handbag, £3.50. (Present from my man.)
Knitted handbag, 40 pence.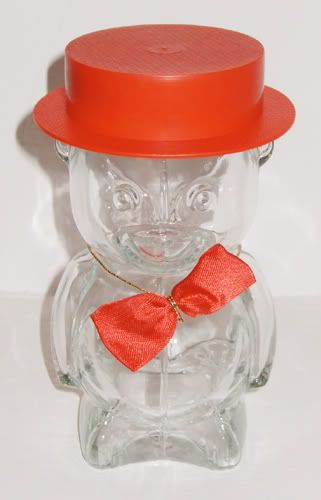 Honey jar, 20 pence.
Plate, 50 pence.
Earrings, 25 pence.
Basket, 20 pence.
Check out all the cool combinations for this basket!
I used to have my grandmas old basket but sadly it got lost
during the move to England, guess who was happy to get it
for only 20 pence and with instructions too.