I had too much of the good stuff yesterday so today
I decided to go for a walk, a useful one, down to the
craft supplier and get some bits I need.
I'm gonna do it in style this time.
Red pencil skirt, red glittery ballerina flats, a white
blouse and my cherry bag.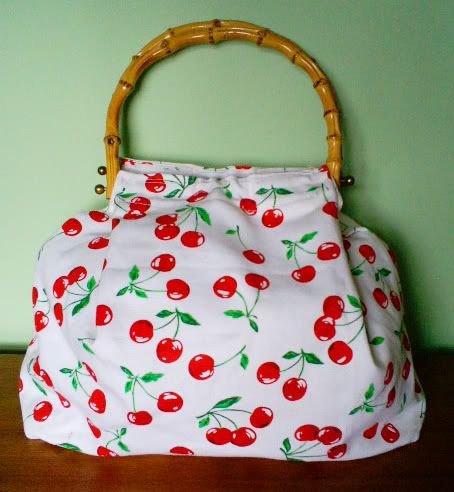 I made this one a couple of months ago.
It's very spacious even though it's not that big.
The handles used to belong to my grandmother.