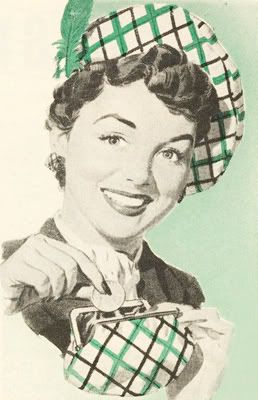 I'm the queen of finds and
bargains. Just ask anyone
that knows me.
Me and my darling often
visit car boot sales during
the summer and we get
really cool clothes and
knick knacks for almost
nothing.
I've totally given up on the
charity-shops here in
England, it's too darn hard
to get nice things for a good
price. If you find something
that is...
I do find baragins in random shops.
One of my favorite shops is Primark, yes, the quality is poor and
it's not really fair trade but sometimes a girl just can't help herself.
As you might have figured out I'm a 1950's devotee and nothing
that is inspired by that era goes past me.
Like last week. I found this cute t-shirt for a chocolate loving friend
(birthday present) and I decided that I also wanted one as well to
wear around the house. They cost me £3 each, that's a bargain!