Here I go again!
Wasn't really up for going to any car boot sales today
but went anyway, just in case...
Got way more stuff than this but as you know by now
I only post my favorite finds of the day.
I forgot to post a picture of these absolutely fabulous
1950's sunglasses that I got at the Hemsby car boot sale
last weekend for only £1, because one of the screws was
missing.
I went to the optician today to get them fixed, and guess
what, I've got them fixed and cleaned for free!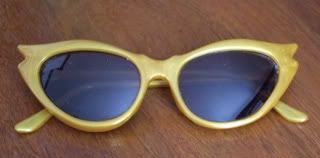 Vintage sunglasses, £1. (12 Kr, $1,60, €1)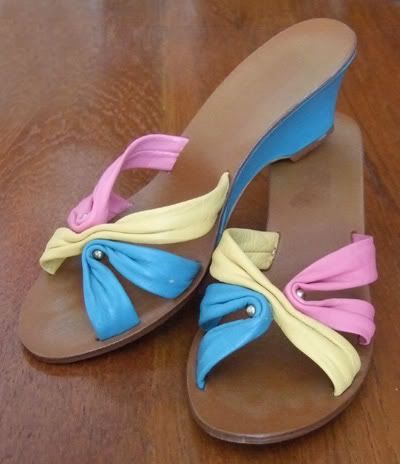 Vintage mules, £1. (12 Kr, $1,60, €1)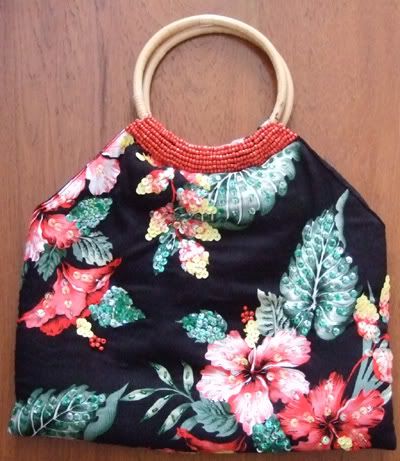 Bag, 50 pence. (6 Kr, $0,80, €0,50)
Vintage plate, 20 pence. (2,50 Kr, $0,35, €0,20)
Vintage knitting book, 50 pence. (6 Kr, $0,80, €0,50)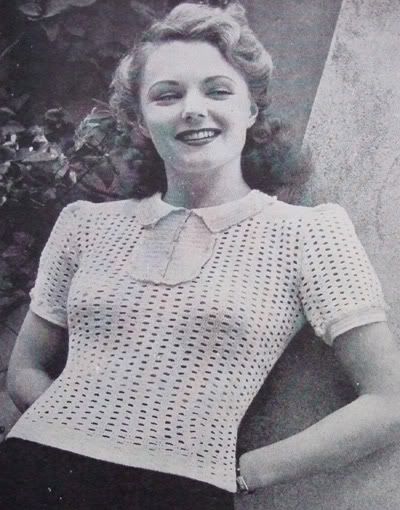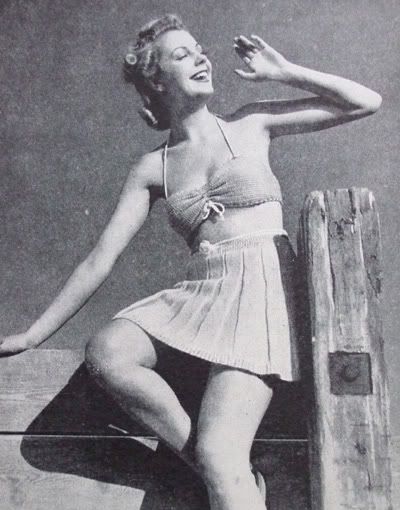 Two of my favorite items in the knitting book.