Did you start to wonder if I picked up anything at the
car boot sales during the weekend? Of course I did!
As a huge Lucite fan I own some carved 1950's Lucite heels
but wouldn't really buy a pair of modern, nowadays called
"clear heels" but I found these and thought about something
Dolly Parton once said in an interview.
When she was little she saw a woman wearing clear platforms
filled with water and fake goldfishes and then and there she
decided that she would wear trash (yes, she said it) when she
grew up.
I myself want to remove these ugly silvery flowers and fill the
wedge and the top with red roses instead.
Oh! And I found this really slutty bag!
It's not my style whatsoever but I decided to get it and wear it
when me and my man go to a punky gig.
Click the images for larger version.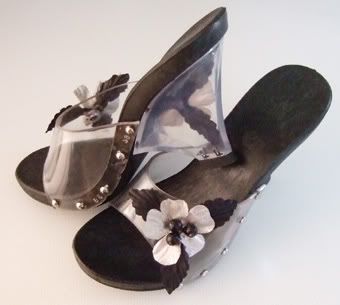 Clear wedges, £1.
Crazy handbag, 50 pence.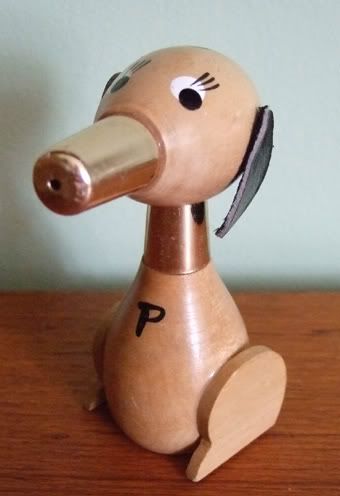 Salt & pepper dog, 50 pence.
Skirt pattern, 20 pence.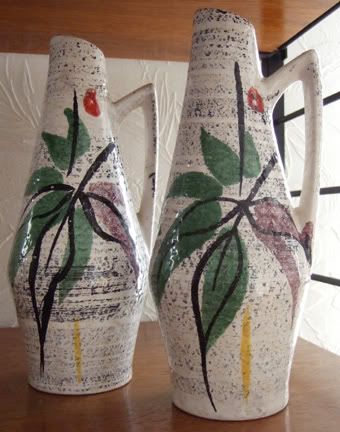 Guitar shaped pencil cases, 50 pence each.
W. Germany vases, 75 pence each.
Wanna know how much I payed in your currency?
Check out the
Universal Currency Converter
!