Look what I got by snail-mail today!
A fellow crafter on
Craftster
contacted me about a
pair of
earrings
I made and told me that she was crazy
about them and asked if I wanted to swap them against
something she made, I though, sure, why not?!
I told her what I fancy, like cherries and pinups and so
on and I had no clue whatsoever what she's gonna make.
So these cute drink coasters made out of felt arrived today
and I totally love them!
Thank you Teresa!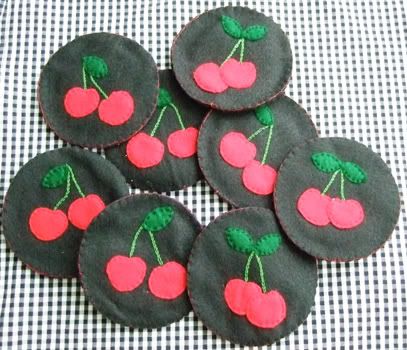 If you fancy these as well I recommend you to contact
her on Craftster and work something out, her alias is
Gamemom42
.