I'm back!
I've been feeling a bit off lately and ignored the computer,
our graphic card is buggered so everything is purple and
the text is double, very annoying.
So what have I been up to?
Well, there was Passover, which was nice as always, I was
a bit annoyed that we still haven't got ourselves a proper
Seder plate (my man don't think it's necessary) and two
new
Haggadah
.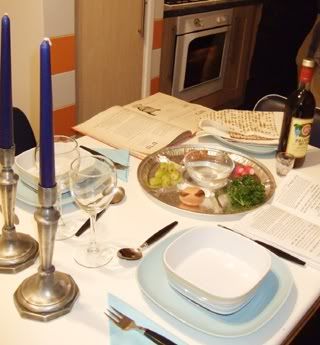 Our vegetarian Seder.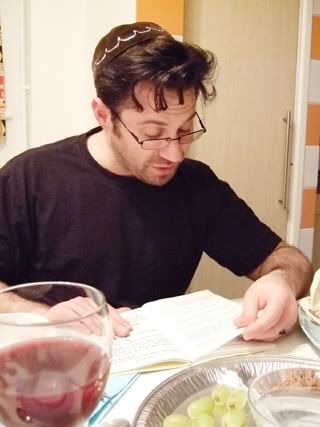 My man reading the Haggadah.
We went to the antique market on Fiday where I found
some vintage jewelry and some vintage buttons.
Jewelry lot, £1.50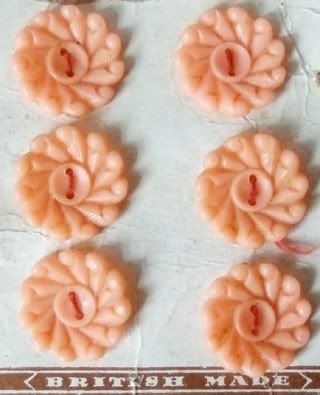 Buttons, £1.
On Sunday we went to our friends wedding.
A big
Mazel Tov
to them!
Claire & Paul.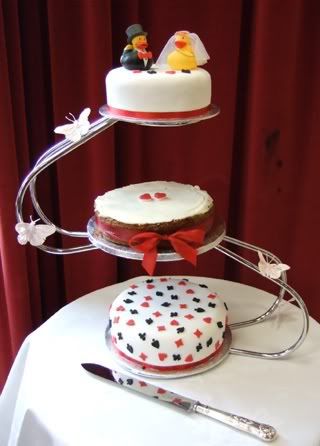 Their wedding cakes.
What else?
My dad called last night and told me some bad news that
he and my stepmother won't come over this summer as he
promised and I'm a bit pissed off to be honest.