I've noticed that it's the little things in life that really
makes my world go round.
Like...
* Our compost is now fully working.
* I found a bag of Swedish wholegrain Krisprolls
for only 89 pence today.
* I made the prettiest hair flowers yesterday that I
hope will be a success.
* I found one of my cousins and some old friends
from my hometown on Facebook.
* My man is finally getting rid of stuff he don't want
or need.
* We probably gonna become foster parents to older
English Bull Terriers this fall.
* Our stay at
Hemsby
(May) is finally sorted!
We were a bit late to book a chalet this year so we're
gonna share chalet with
Vivien of Holloway's
brother.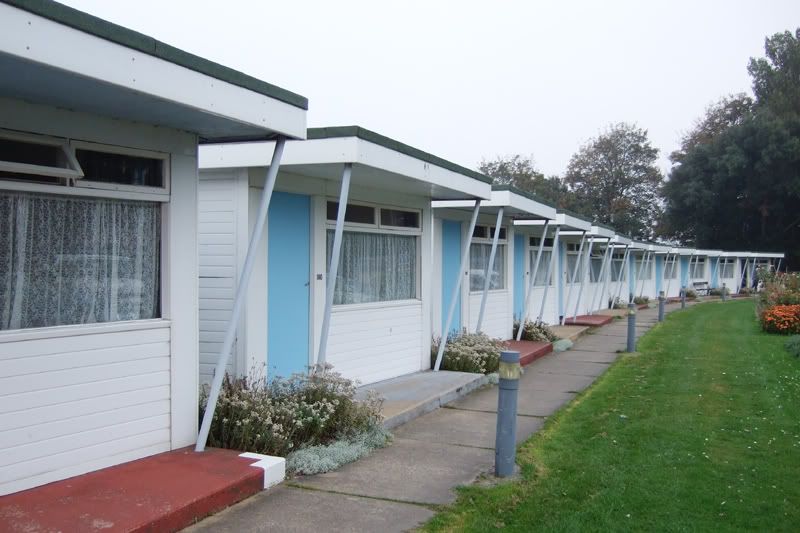 Chalets at Hemsby.
HAVE A NICE WEEKEND!