Am I the only one who dislikes the new blogger compose page?
I don't like changes like the awful timeline on FB and now this!
I know change is good but it takes a bit getting used to and when
I blog I just want it to be simple. Is that too much to ask for?
Couldn't we at least have got to choose how we wanted it to be?
OK, enough with the rant...
I have my heart set on rocking the Bette Davis look this summer.
I finally found a pair of sunglasses that's quite similar to hers and
that also will suit me.
I've got
a wig in that style and color
that I could use if I want to.
I also got a pair of white shorts and white Palazzo trousers that I
can choose from depending on the weather.
Bette Davis
Here's some items that you've seen in this blog before that I can
use to accomplish this style:
These arrived today, eBay, £5.20.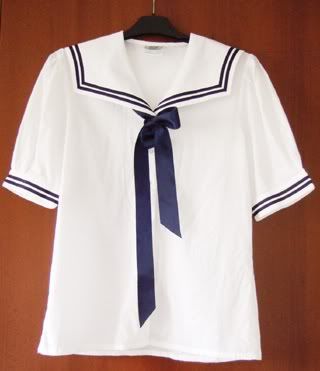 Vintage Laura Ashley, car boot sale find for £1 back in May 09.
I just need to switch that navy blue ribbon to a red one.
Sailor wedges, gift from my man in August 09.
1950's wicker bag, £21 on eBay back in March 09.