Today is painting day!
Since I still have Labyrinthitis I will start with just
one part of the room today.
I made some new earrings the other day.
Right now I'm waiting for a huge batch of cute silver
charms to make even more lovely things.
My new favorite are these revolver earrings.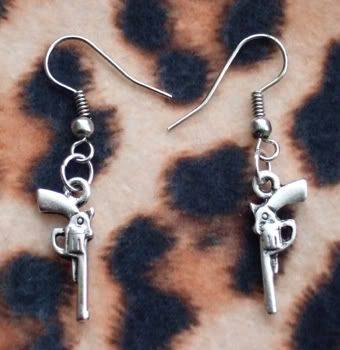 I also made these earrings to match
this bracelet
.