We didn't do much on Valentines day, I was too ill to
really go anywhere, so we stayed home and cuddled.
My man made dinner and I found this on my plate: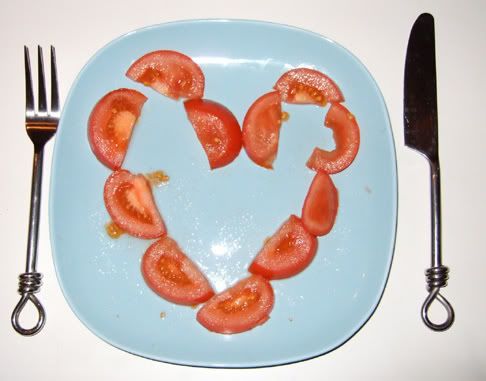 I got a beautiful pair of earrings with my favorites,
Garnet and Marcasites.
A better picture
here
.