Sorry yet again for the lack of posts.
I've been awfully busy and hardly had the time or
energy to even take a shower. Yuk!
The house is a total mess due to the renovation.
The walls and ceilings are now painted and today
I'm painting two doors.
We took some time off to go to our favorite car
boot sales, of course.
We didn't find much this time though.
My man gave me a beautiful pair of sunglasses
and a polka dot jewelry box, both from the 1950's.
I'm happy that I got this very unusual bottle that's
actually a music box with a dancing couple.
You can fill it with liquid since the couple is safe in
their little glass hive.
I wish I knew more about it but I'm sure it's from
the 1950's or 1960's.
I got it as a birthday present for my man.
Jewelry box, 75 pence.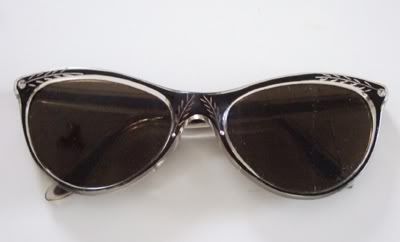 Sunglasses, £2.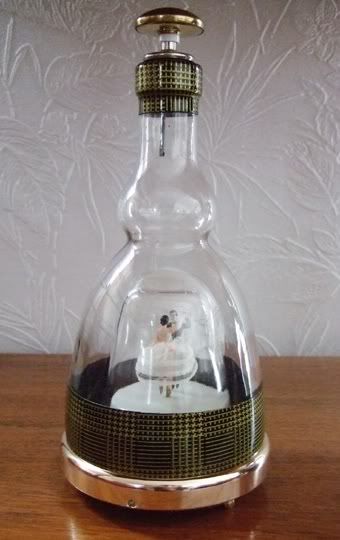 Bottle, £7.