I finally restored this 1950's handbag today.
It wasn't much that needed to be done to it so I don't
know what took me so long.
I got it from a local charity shop for £1.50 a while ago.
It was in a bit of a state but nothing that I couldn't fix.
There was one pearl missing on the clasp but I found a
pair of pearl earrings at a car boot sale in the same size
for only 10 pence so I removed them from the earring
and removed the old pearl from the clasp and glued the
new pearls onto it and I also cut off some annoying gold
threads that was hanging off it.
Now it looks
almost
as good as it did when it was new.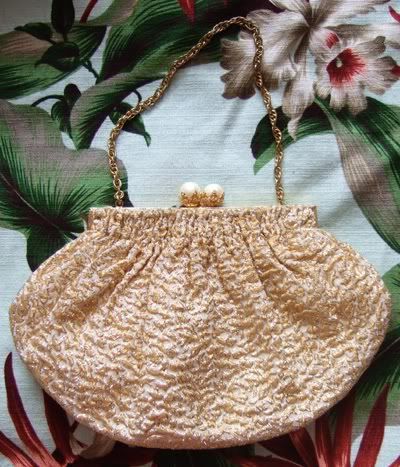 Clasp before:
Claps after: