I need some advice, please.
I've gone through my drawers and I found
these fabrics
that I got some years ago
that I totally forgot that I had.
Anyway, the red fabric will look too old on me if I make a
blouse or a skirt out of it so I decided to make a play suit,
I got very inspired by this picture of Dita.
Do you think it would work?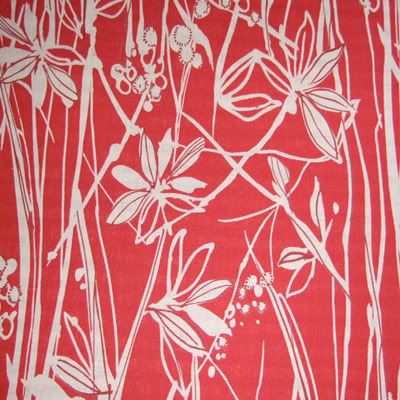 I also got this whimsical fabric at the same time and I'm
thinking of making a play suit out of this one as well.
The colors goes perfectly with
this hat I got a while back
.
So, what do you think?
I know I'm a bit out of season but I plan to do a lot of
sewing this winter.