On Sunday I helped my "brother in law" to clean his
newly decorated apartment and while I was cleaning
the kitchen my guy and I found this crockery set!
Since my brother in law is not into the 1950's at all
he gave it to me as a "thank you".
I've tried to do some research but can't find anything
useful about this crockery set, all I know is that it's
from Staffordshire Potteries and it's called "Berkley".
I want to at least know the year it was made...
We decided to keep our eyes open every time we're
in a charity shop or car boot sale because we really
want bowls from the same set.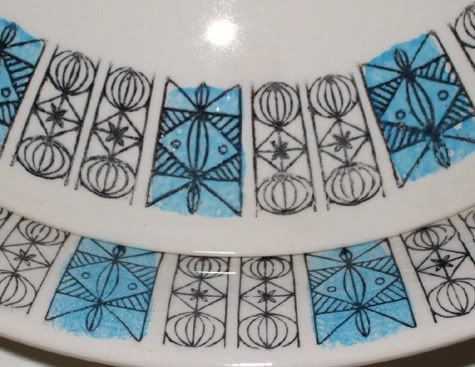 We didn't really need another crockery set since we now
have four sets, three from the 1950's - 1960's and one new
but very retro looking from IKEA.