Relaxed day so far.
It's nice and warm outside, feels more like late spring than
early autumn. Way to warm for a jacket or even a cardigan.
I've been making apple sauce with Muscovado sugar and a
lot of cinnamon and I got a whole lot of cool finds at the car
boot sale this morning.
The best find must have been the black autumn/winter coat
from Dorthy Perkins for only £2!
I love the design, very timeless and classic.
I've been looking around for a black coat but haven't found
one that I like yet and to be honest, I don't feel like spending
£50 on a new one.
I had to mend one of the pockets and remove some bobbles
but that was a quick fix.
The cassette case will be absolutely perfect to store craft in
while we're traveling.
I also bought yet another cute 1950's apron to my huge apron
collection. I can't help myself...
1950's apron, 50 pence.
Closeup on the pocket.
Closeup on the edge.
1960's eggcups, 30 pence.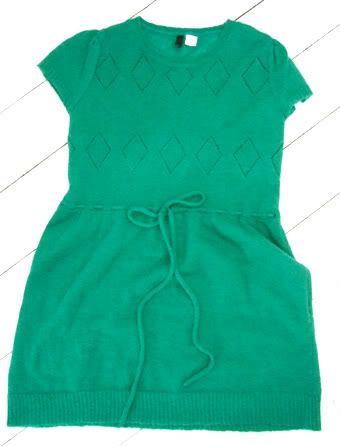 Knitted dress, £1.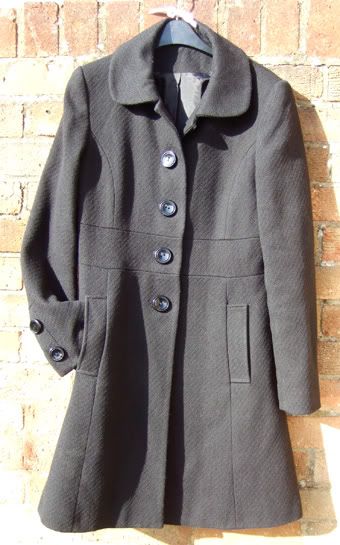 Coat, £2.
Vintage cassette case, 20 pence.
I totally forgot to post last weeks finds!
I didn't find much stuff but these are my favorites:
LP, £1.
These books were a present from my man.
The pink one cost £30 new but he got both for only £8.