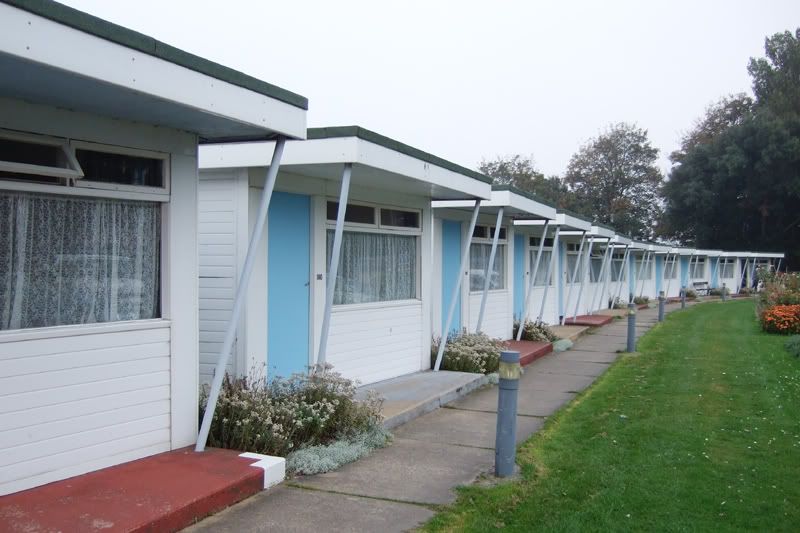 I had an awesome time at the
Hemsby
weekender!
Me and my man took good care of
Dave Phillips & The Hot
Rod Gang
. (Mark Harman and Rob Tyler from
Restless
.)
I actually thought it would be wilder to share chalet with them
but I guess it's because the boys isn't in their 20's anymore.
Talking about boys, damn, I never got so many compliments
before in my life from both men and women about my clothes
and good looks. *lol*
It sure was nice to get an ego-boost.
The last night was the best!
The Go-Getters
was better than
ever and I was bopping like the friggin' Enegizer Bunny in my
high heels in front of the stage.
After the set I met up with my friend
Elaine
and we ended up
taking the
piss
out of some people (that deserved it) and had
the best of times.
We were spoiling The Go-Getters rotten with beer.
Tommy Love
, the bass player, ended up heaving like a cat in
the end of the night.
Me and the guys were teaching Elaine naughty words in
Swedish.
Thomas, the guitarist, got so drunk that he was like super-
glued to me and Elaine the entire night, it was kind of fun at
first but it got very frustrating after a while.
I tried to get Peter, the singer, to take care of him but he
bought me a Baileys instead.
My friend
Mike Sanchez
gave me a free CD and said to me and
my man that we're an incredible good looking couple. Bless.
I also did some finds at the car boot sale...
Top £3.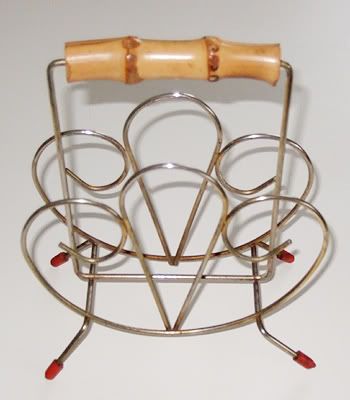 Napkin holder £1 .
(I'm gonna spray the metal black.)
Necklace £1.
(I'm gonna turn it into a necklace and two bracelets.)
Footstool £15.
Feel free to visit my
HEMSBY 41 album
on Myspace.