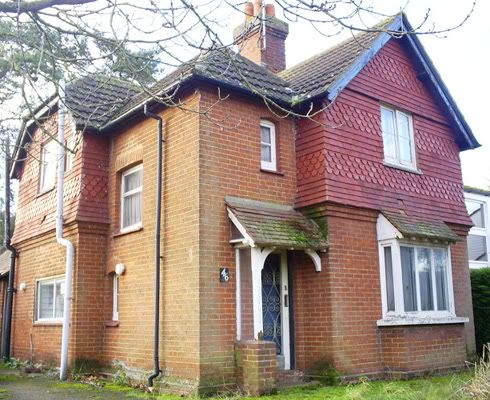 Me and my man always looks out for a bigger house
with a lot more character than the house we live in now.
I already found a house that I want to move to but it's
not for sale and it's in a bit of a state but I love it dearly.
This house isn't too far from our house so we passing it
every time we go for our daily walk.
It's something about it and the fact that it actually look
like a gingerbread house makes it even more lovable.
Well, to be honest, I rater get my paws on a huge white
Art Deco
house in North London or Miami Beach or a
big
functionalist
villa in Stockholm but this particular
house is more of an realistic dream if you catch my drift...