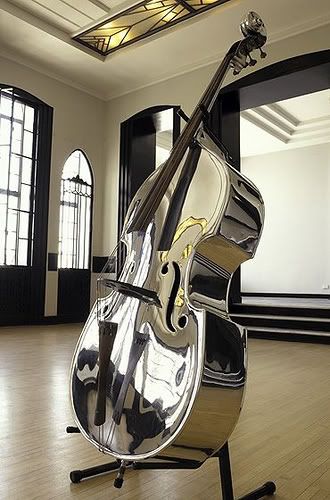 I want to buy this beauty for my man.
It's an aluminium double bass and they were made in
Germany and USA during the WW2.
They used aluminium instead of wood so they wouldn't
get ruined by damp or a fall if they were on board a ship.
Unfortunately they are extremely rare and very expensive.