My lovely man woke me up this morning with a bunch of
beautiful pink roses and a kick ass breakfast consisting of
proper coffee, orange juice, scrambled eggs and a garlic &
onion bagel.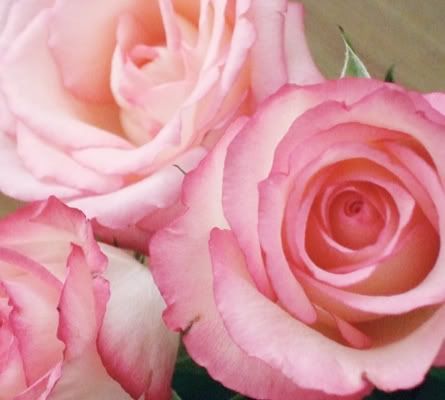 I'm in love!
I was reading about
The Wizard of Oz
70th anniversary
and stumbled upon the prettiest ruby slippers I've ever
seen in my life.
I already got 3 pair of glittery ruby slippers/heels but
they are far from as pretty and sexy as these.
The brain behind these babies is of course the wonderful
Betsey Johnson
.
I would do anything to have these in a US size 5.5/6...
I was lucky yesterday to get a hot glue gun for only £1!
I was looking at
HobbyCraft
at first and their glue guns
cost around £7 and looked a bit crappy so instead I went
to
Poundland
and got the same gun, just as crappy but
for less.
I forgot to pick up some craft stuff yesterday because I
didn't want to miss an auction on eBay so I'm going
back for the bits in a couple of minutes.