OK, here I go again with my latest revamped project.
I found this vintage vanity set in a charity shop about
two years ago and I had planned ever since to revamp
it but I haven't really got around to it until now.
I was meant to use pictures of Marilyn Monroe but
she didn't really
do it
for me, she's too glamorous and,
believe it or not, plain for this project.
So I used my old faithful Bettie Page and it turned out
to be even more sexy and kitschy than I first thought.
This project was very easy.
I just removed the green plastic backsides and added
the laminated pictures of Bettie.
BEFORE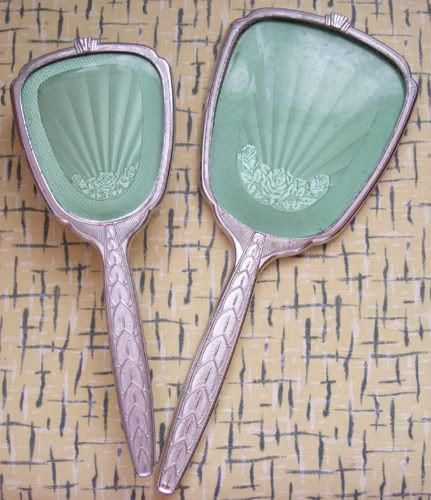 AFTER