Had a quick look at Primark with Angela yesterday
before we had a cup of hot cocoa and a chat.
This is my finds.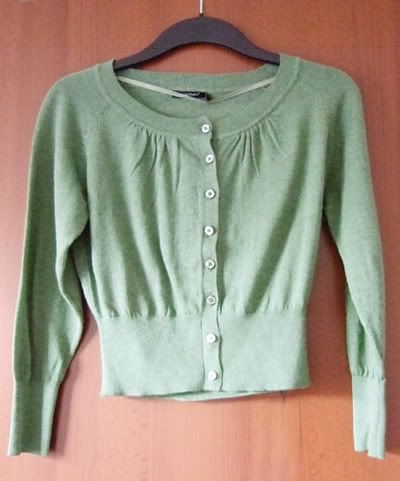 Cardigan, £6.
Shoes, £13.
Clutch bag, £5.
I started the sewing course last night.
My project is to revamp a dull 70's dress, so far
I managed to remove the turtleneck and cut out
a piece of the front so there will be a key hole
like on many 40's and 50's dresses.
We were about 10 women there and the teacher
was very nice and Norwegian, so what I didn't
understand in English she told me in Norwegian.
Thank G*d for Scandinavians!