Me and my best friend often send packages to each
other, except that she's not as dorky as me and have
to blog about it every time, but I don't care, I can't
help myself!
I got a package the other day filled with lovely stuff
that really made my day. She's so spot on!
I got:
* my favorite movie,
Tuppen
,
* a note book in vintage sci fi pulp style,
* some lovely pink polka dot ribbon,
* eye shadow from
Besame Cosmetics
,
* four cute heart charms,
* a card with Bettie Page.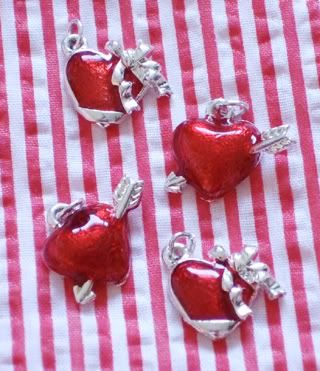 Look at these charms, aren't they too cute for words?!