As you already know I'm all about revamping.
I love it, the feeling of turning something ugly into
something pretty is a real thrill to me.
I always find cheap crap at flea markets/car boot sales
that have potential to look pretty and be very useful
after some TLC.
Here's some of the things I revamped lately.
Hope you get inspired!
THE BLOUSE
I got this gingham blouse for 30 pence at a car boot sale,
the buttons were very dull and I wanted something more
girlie since the blouse has got puffy arms.
I removed the buttons and added white vintage buttons
that looks like roses. Easy!
BEFORE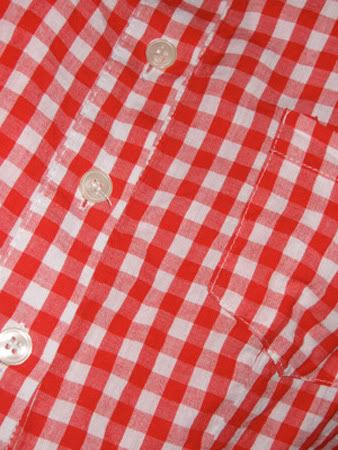 AFTER
THE CIGARETTE BOX
My man gave me this old and rater rusty cigarette box.
It only cost him 50 pence and he told me to do whatever
I wanted to it.
I just cleaned it up a bit, spray painted it red and added
a piece of scarlet felt in the bottom.
It now has a Russian feel to it and I store my collection
of vintage earrings in it.
BEFORE
AFTER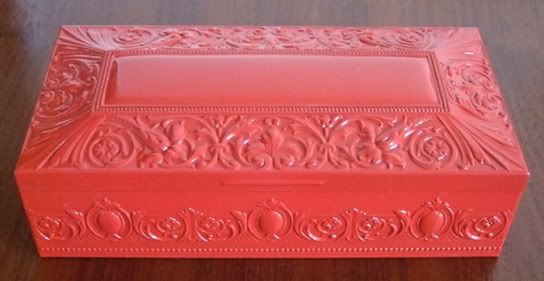 THE CRAFT BOX
I found this wooden box at a charity shop for 20 pence.
It was used to store slides in the 60's (I read the index)
and I knew right away that it would be a perfect craft box
while traveling or just to have it handy by the sofa if I
get bored and want to do some craft.
I removed the slide holders and laminated two pieces of
wallpaper that I glued onto the inside.
BEFORE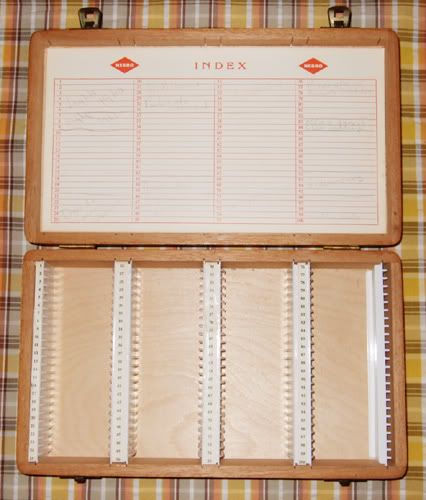 AFTER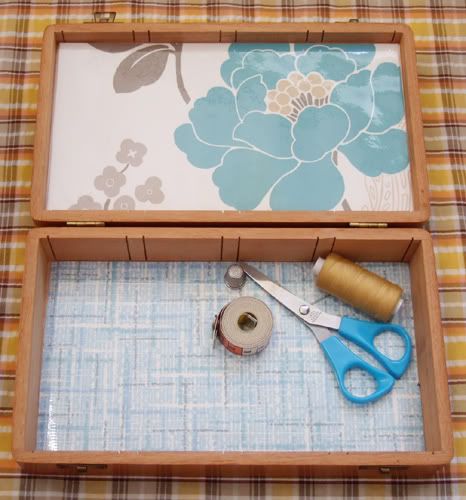 THE HELM
I found this helm at a car boot sale for just 50 pence.
Since we got a 1950's boat bar we started to collect
nautical stuff to go with it.
This helm was an old souvenir from Malta but it didn't
really work for me so I just printed out one of Elvgrens
pinups, lamintated the picture and glued it onto the
center of the helm. Much better!
BEFORE
AFTER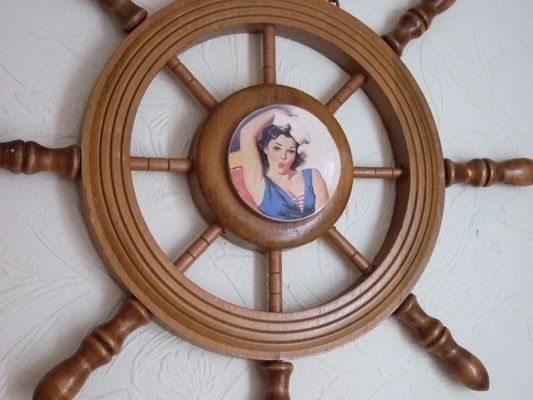 THE NAPKIN HOLDER
I got this napkin holder from the Hemsby car boot sale
for £1. It was in a state but I knew right away what I was
gonna do to it as soon as I got home.
I just spray painted it black!
BEFORE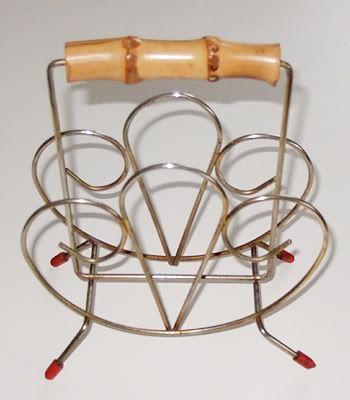 AFTER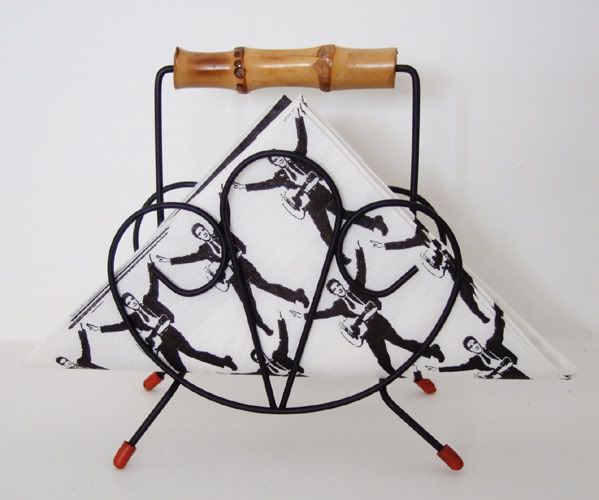 CLICK THE PICTURES FOR LARGER VERSION!