Seems like all of you are a bit ill at the moment.
I got the best cure for you!
This book, Good Health Magic by Gill Farrer Halls.
It contains all the home remedies you could ever
desire and it's full of colorful pictures from the 50's
aswell, now if that doesn't perk you up, nothing will.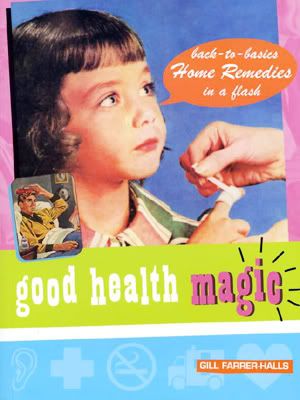 And here's two books from the same series, these two
are about housekeeping and cooking, they are also full
of lovely 50's pictures and good advice.