Rather productive day so far.
This morning I went to the local college to sign up for another
sewing class.
The previous one was a total disaster as you might remember.
Anyway, the new class is 10 weeks long and starts in the end of
January. I can't wait!
My friend Paula might do the class as well.
My man finally called the gas company, we have had a gas leak
for quite some time now, it was very minor to begin with but
for the last couple of days I've been feeling like
Sylvia Plath
or
our
unfortunate relatives
during the WW2.
The problem got solved after the gas guy knocked down part of
a wall to turn one of the taps off.
I've got new
huge
boxes for all my shoes at IKEA yesterday.
I still need another one!
I felt a bit frustrated as I was trying to fit as many as I possible
could into the boxes I've got, a little bit like Gary Oldman's
character, Stansfield, in the movie
Leon
.
I haven't got time for this Mickey Mouse bullshit!
We actually had a very lucky day yesterday.
We were supposed to tile the fireplace and add a cool 1960's gas
heater, mostly to hide the
Artex
, anyway, a bit of the Artex had
come off and I started to peel some of it off just to see what was
hiding underneath.
I found a treasure...
There was these beautiful greenish gray tiles from the original
fireplace from the 1950's!
It's so beautiful and really gives the room even more character.
There's some changes that needs to be done but I promise to
post before and after pictures when it's all done.
Another lucky thing, we finally got the fabric we'd been waiting
for since the end of August!
I've been waiting for so long to give the lounge a face-lift.
And I got hold of the
fabric
I wanted for curtains in the bedroom
from IKEA yesterday.
The lady in the till typed in the wrong code so we saved £11!!!
Guess who's putting the old rags on the bonfire
tomorrow
.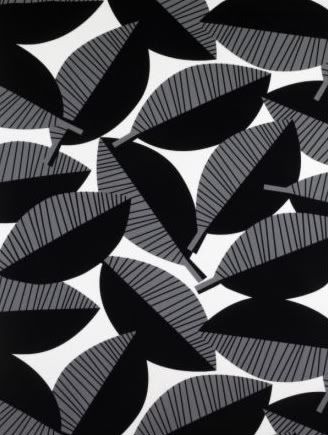 The fabric for the bedroom, Inger, IKEA.