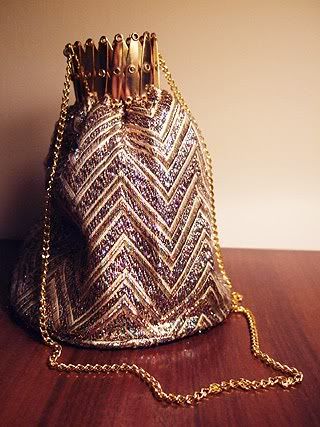 I forgot to post a picture of one of the 1950's handbags I
found for 75 pence in a charity shop on my birthday.
I love this one, it's a keeper. It's so princess like!
It was in a bit of a state so I had to do a few stitches, cut
some threads and get a gold chain.
Isn't it cute?