This is some of my favorite bits from my bedroom.
My camera is about to die, therefore the annoying
streak in the pictures. Sorry.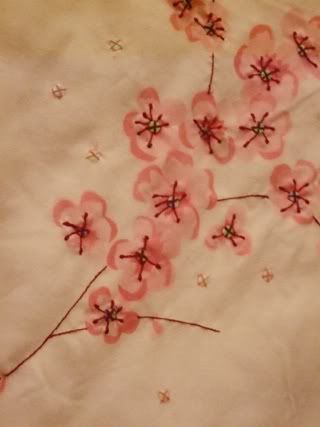 Cherry blossoms on my quilt.
Picture over the bed.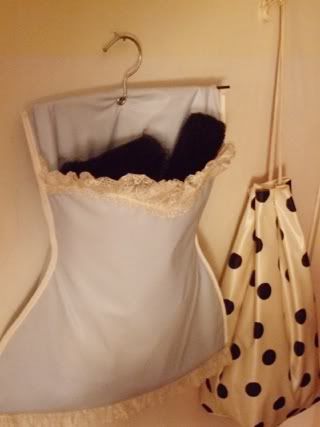 Storage for my hair accessories.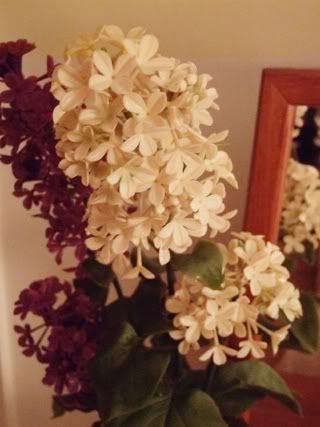 Plastic Lilacs on my vanity.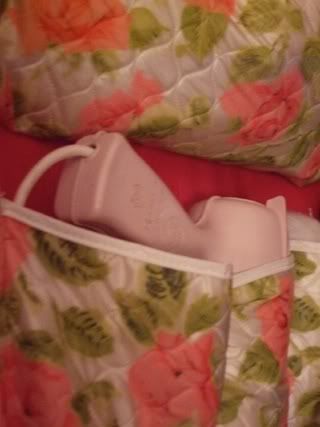 My 1950's blow dryer.
Ring storage on my vantiy.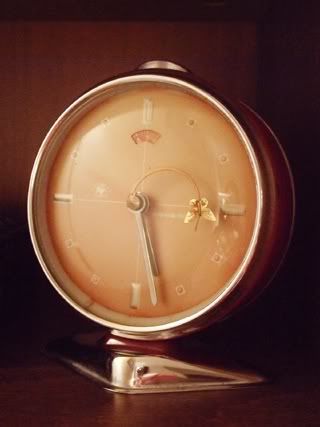 Clock.