Yesterday me and my lovely, handsome man celebrated
our two year anniversary together.
We went to Hitchin in the morning to rummage at the
antique market, where we came across some finds.
I got a whole lot of hankies from the 1950's for only £2,
a 1960's tin for £1 and a silly 1950's ornament with two
guy's on a beer barrel for 50 pence.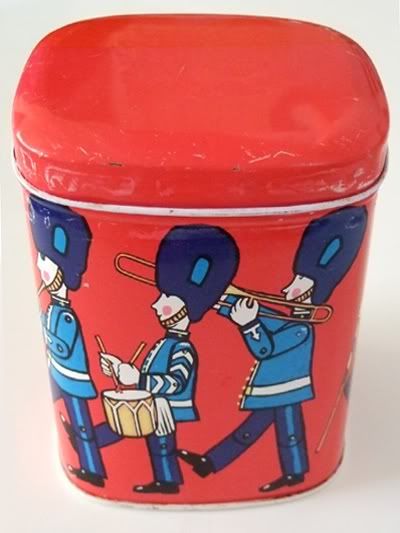 Tin, £1.
Beer buddies, 50 pence.
When we came back home we had a nice brunch with
garlic bread, olives, pickled pepper, avocados, cherry
tomatoes and mozzarella.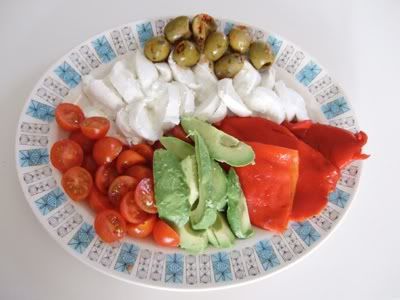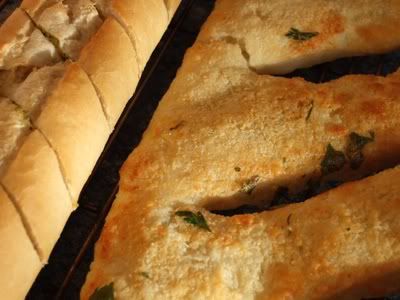 My man was cooking a lamb joint with our homegrown
Rosemary, whom I noticed grown to be almost as tall as
our palm tree!
I cut some stems off and put them in water and pimped
it with some glitter balls from the 1960's.
Smells wonderful and looks very kitschy.
In the evening we relaxed at home with some Ginger
cocktails and snacks.
We also exchanged gifts.
I got Babyliss Pro 320 hair straightener and my man
got a very rare 45 and some men's face products from
Body Shop.