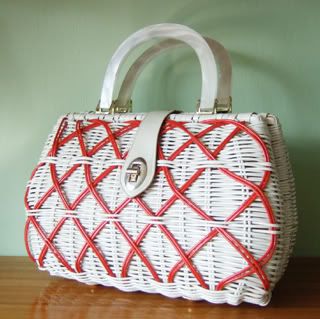 This beauty arrived this morning!
I'm a sucker for wicker handbags and this was like
the holy grail of wicker handbags and the last one
for a while.
I won it on eBay a couple of night ago for £21, not
really a bargain price but I like it because it's unusual.
It would probably cost around £40 on a rockabilly
weekender or in a vintage clothing store in London.