I really hate our bathroom.
Everything else in the house is getting a makeover
but the bathroom is not, unfortunately.
Our dream bathroom has pink sink, toilet and tub
and black tiles on the walls and floor.
We're currently looking around on Freecycle for
pink bath utilities, you never know...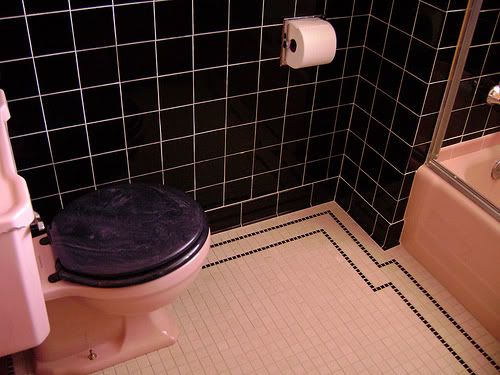 I love these taps by Lefroy Brooks.