A Red Lipstick
tagged me to answer some questions...
These are the rules:
1. respond and rework: answer the questions on your
blog, replace one question that you dislike with a
question of your own invention, add one more question
of your own.
2. tag eight other un-tagged people.
What is your current obsession?
Lucite and wicker handbags.
What are you wearing now?

A rater transparent baby blue 1950's nightgown.
Who was the last person you hugged?
My man, we hug and kiss all the time.
If you were a tree, what tree would you be?

A palm tree on
Ocean Drive
, South Beach, Miami.
What's for dinner?

Too early to say, I haven't had breakfast yet.
What was the last thing you bought?

Flip flops with cherries
.
What are you listening to right now?

Peggy Lee - "It's a good day".
What is your favorite weather?
Sunny and warm.
What is on your bedside table?

I have a shelf filled with handbags, books, a lamp,
vintage jewelery boxes and 1950's knick knacks.
What's your style?
Mostly 1950's style. Both naughty and nice.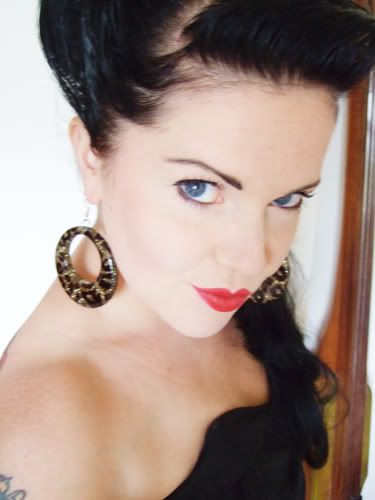 What is your most challenging goal right now?

To get well.
Say something to the person who tagged you.
Keep up the good work!
If you could have a house totally paid for, fully
furnished anywhere in the world, where do you
want it to be?
Sodra Angby
outside Stockholm, Sweden or
Hampstead
Garden Suburb
, London, England.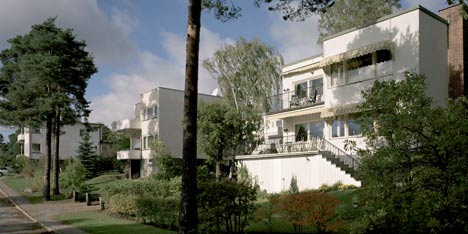 Favorite vacation spot?

I like Spain.
Name the things you cannot live without.
My man, nice clothes, high heels, my camera, my craft
skills, my friends, proper coffee, red nail polish and
red lipstick, music and I'm sorry to say... money.
What would you like to have in your hands
right now?
Can I say a green Schwinn Cruiser?
What 's your favorite color?


Red, yellow and black.


What was the last book you read?
Enemies - A Love Story by Isaac Bashevis Singer.
If you could go anywhere in the world for the
next hour, where would you go?

I would go for lunch at
Hermans
in Stockholm.
Who do you admire the most?

Genuine caring people, my man and my maternal
grandma.
What's your favorite bubble gum?

Big Red
!
I can't find it here in the UK though. :(
I tag anyone who wants to answer these questions.