I have had a very nice day.
I've accomplished a lot today, both in the garden and
indoors. We also had time for a break so we drove to
one of our favorite places,
Bennington Village
, to feed
the ducks and have a walk around the village.
This is some of the things we saw on our walk.
Click the images for larger version.
The duck pond.
Cute sign.
Daffodils in full bloom.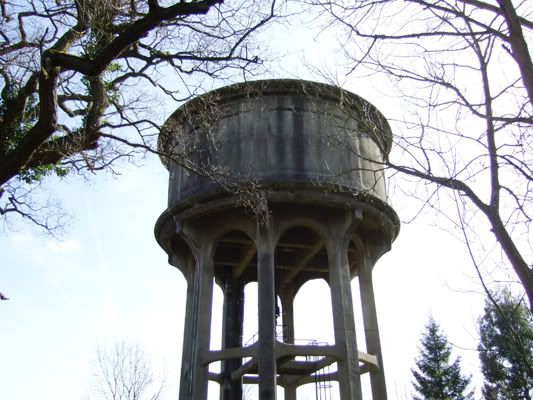 The old water tower.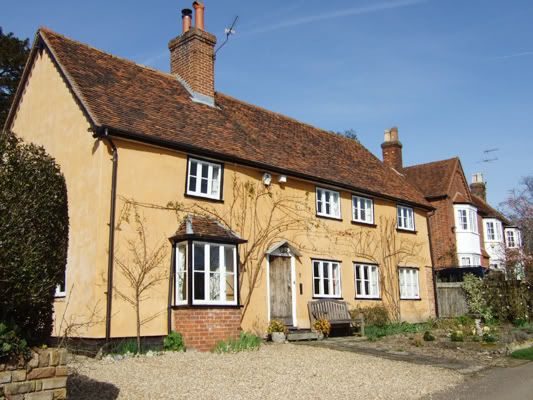 A cute house.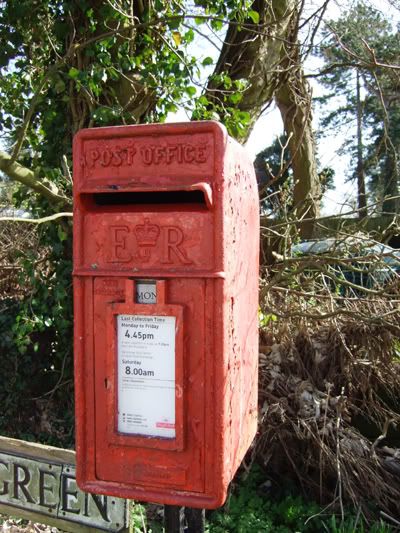 Old letterbox.
A pink cottage.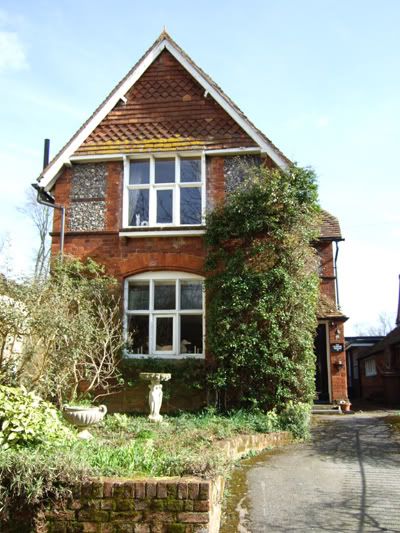 School mistress house.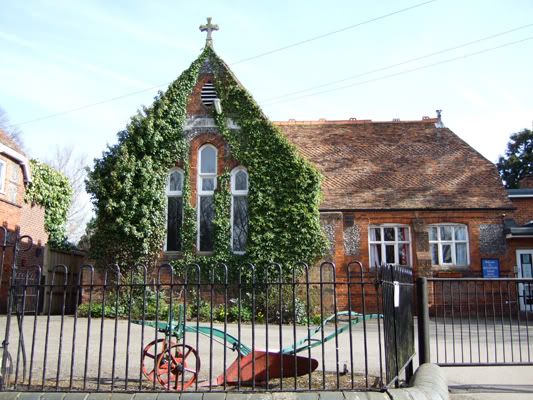 Primary school.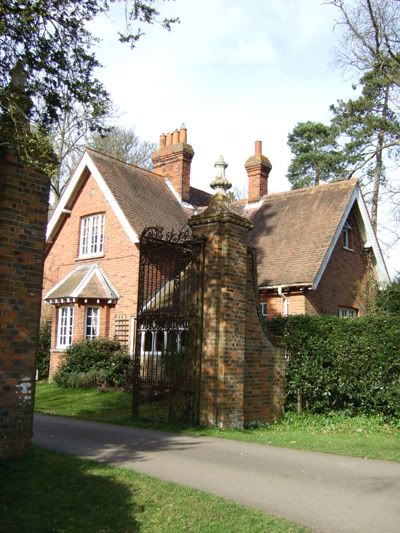 The gate keepers house at
Lordship Gardens
.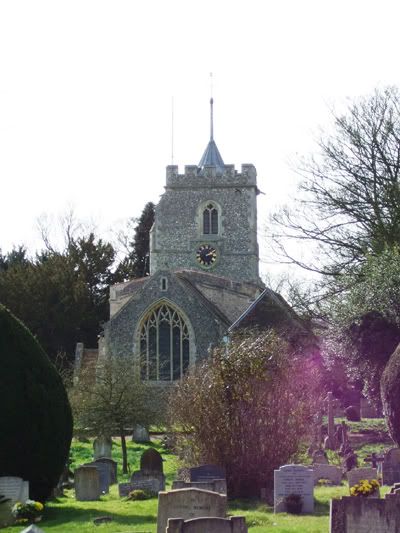 St Peter's church (built in 1170).
Note to
Miss Wink
:
This is the village I've been going on about and I will
show you around because there's so much more to see.
How about a picnic?