OK, still haven't got around to take any pictures of my latest
projects, just one of my skirts that I made out of a floral fabric
from the 1950's, I also added pink ric rac at the bottom of the
skirt and a pink bow in the waist.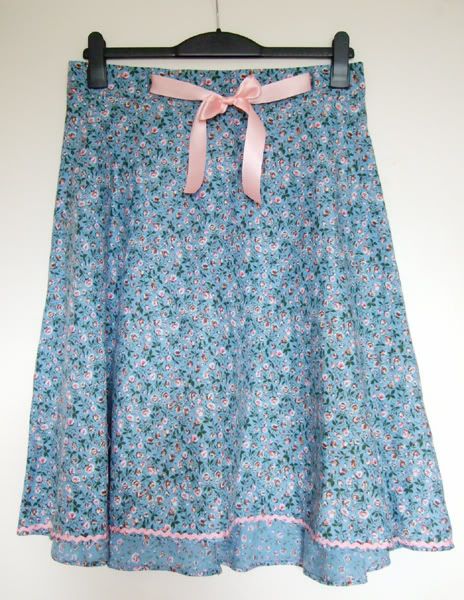 I've been extremely anemic the last couple of days so that's
why I've been away.
I went to the hospital yesterday and I had my new dress on
with red and white stripes, my doctors secretary totally fell
in love with it and later as we were grocery shopping a man
told me that I was very pretty in my dress (he wasn't sleazy)
and he wished me a nice evening. Bless. :D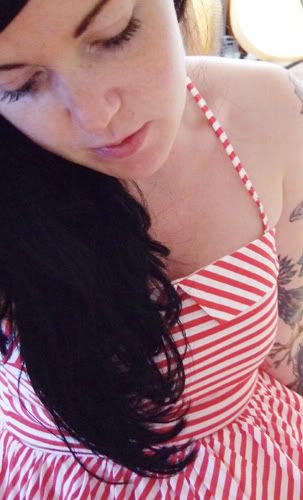 AND, I was talking to my stepmother today and I was ranting
about that my dad doesn't make any effort what so ever to
come and visit me and my sweetheart (they still haven't met)
so she decided that they will come over for three days in the end
of July and the begining of August!
I haven't seen my dad for two and a half year!
They told me to make a wish list for Swedish food and drinks. :)