I'm up early because of pain, I have an ear infection.
I was an "ear child" and had ear infections every other
week, it stopped when I was about 19, I have had pain
sometimes after that but I was always fine the next day.
Not this time!
Right now I'm having a clove of garlic in my left ear.
It actually makes me slight hungry... *smirk*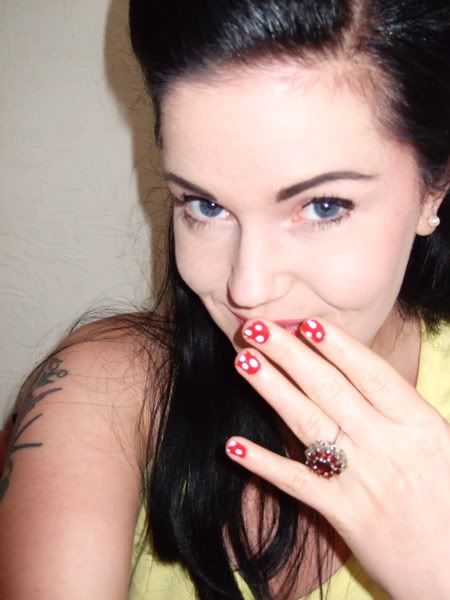 I was in a silly mood last night so I painted polka dots
on my nails.
Guess it looks more like
Fly Agarics
. *lol*