I'm in a good mood today.
My man can drive again so we went to one of my
suppliers to get some flowers and I felt so lucky to
find that they got my favorite exotic flowers in red!
I also got goodies for my new project, 1940's style
hair accessories for vintage style weddings.
I can't wait to start, I got itchy fingers!
Made my hair up this morning but this time it's even
higher and I combed my fringe up with the big roll
instead of make it into a pompadour.
I made two big rolls this time with so called rats and
added my favorite yellow flowers.
I also wear my new red polka dot espadrille wedges
and the yellow top, I feel tall and I love it.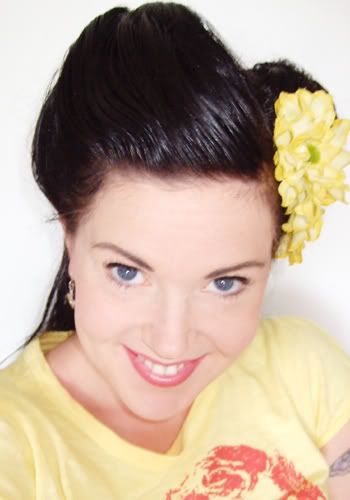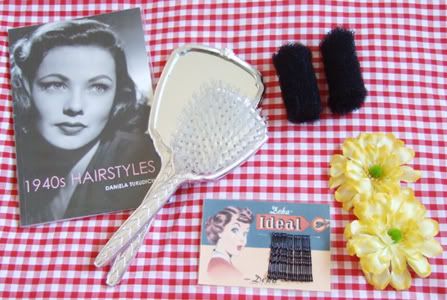 Perfect items and inspiration for classic looks.