Me and my guy had a really nice day yesterday.
We went to
St. Albans
by bus, it took us 90 minutes,
by car it would have taken us about 25 minutes.
(I can't wait until my guy can drive again.)
We had lunch at an Italian restaurant, all you can
eat for £5.95, so we did and it was very delicious.
Do I have to add that I didn't have any room for
dinner last night? *smirk*
There was also a French market going on with fresh
garlic, dried fruit, handmade soaps, candy apples and
bread that smelled like it was baked in heaven.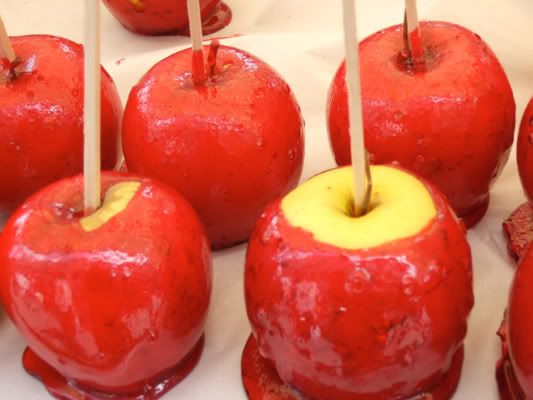 Finds of the day was dried strawberries for me and my guy
got himself a new leather belt, both at the French market.
I also found a black leather handbag from the 1950's for
only 50 pence.
It's very plain but I might
pinstripe
it cool.