I'm back!
I've missed blogging but there's been trouble in paradise but
we're now working on it.
We finally decided to go to Stockholm in the beginning of July!
I also been making a lot of new pieces of clothing from those
vintage patterns I've got the other week.
I love how the bikini tops turned out.
The weekend just passes a friend of ours took us to a local car
boot sale since we haven't done anything for 6 weeks and we
basically climbing the walls at home.
We got some finds, I actually haggled for a change, I got a nice
bag for 50 pence instead of £1.
My sweetheart treated me to a pair of two toned shoes to wear
with slacks, as he said.
Today I went out with Angela, we went to a lot of charity shops
and I actually managed to do some finds, that rarely happens in
charity shops around here.
I've got a vintage yellow plastic pearl necklace, a wooden vase
for our Tiki corner, a Nubian figurine, vintage seamed stockings,
and a little vintage glittery purse. Everything vintage from the
50's or early 60's, of course. (Guess I don't have to tell you.)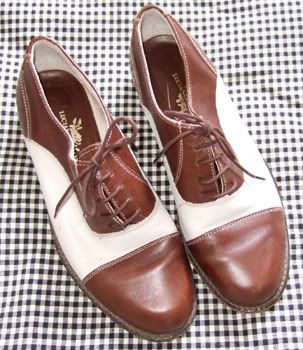 £2
50 pence
£2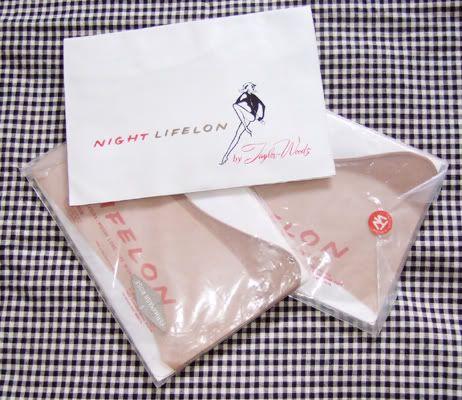 £1.25/each