I've been busy revamping a bag today.
I found it at a car boot sale a couple of weeks ago and my
man insisted on haggle the price down to a cool £1.25.
He knows how much I love cigar box purses and bamboo
handles.
The old motif was terrible ugly but I knew that I could do
something really cool with it.
I'm very happy with the result and so are my man.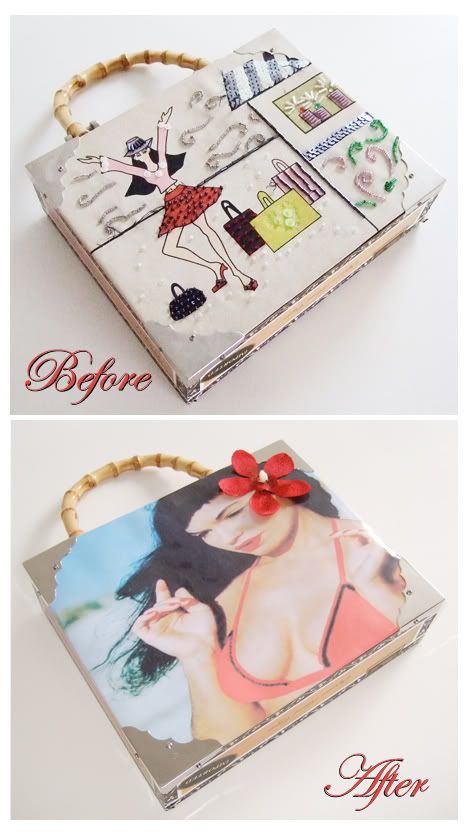 Lager image
here
.
Do you like it? Be brutally honest.