Today was an really awesome day!
Me and my man went to
Hitchin
to visit the Friday market
where they sell everything from antiques to fruit and veg.
I immediately spotted this nightstand and we ended up
buying it for only £3!!!
We also visited a friend who helped me sell my old flying
jacket, I got £40 and I gave half of the money to my man
because he really deserves it.
Afterwards we went to a charity shop where they had a
handbag sale going on and I found six 1950's-1960's
handbags for only 50 pence each!!!
(I will post pictures when I decided which ones I want to
keep for myself.)
I also found some big beautiful red flowers in another
shop that's gonna end up as hair-flowers tomorrow,
unless the weather is nice and we're going to a car
boot sale or two.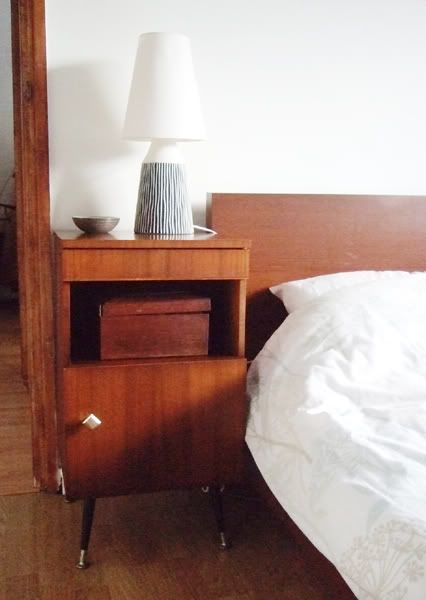 For larger image, click
here
.