The Luau on Saturday was fun, I was very tired but
managed to stay for at least a couple of hours.
I didn't take a lot of pictures, I couldn't be bothered.
The hostess promised to give me all the Hibiscus
flowers next week to make new hair-flowers, in return
I promised to make her some for her kindness.
I really hope she remember it. *smirk*
Yesterday we went to that local 1950's festival, it was
fun and I made some new friends.
One of the girls really loved my creations so she
offered me a place in her stall next time there's a
1950's/rockabilly event.
Here's some pictures from the Luau: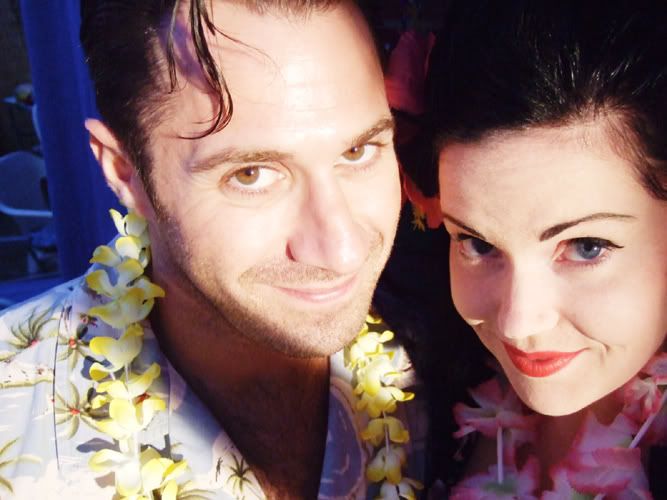 Dorks!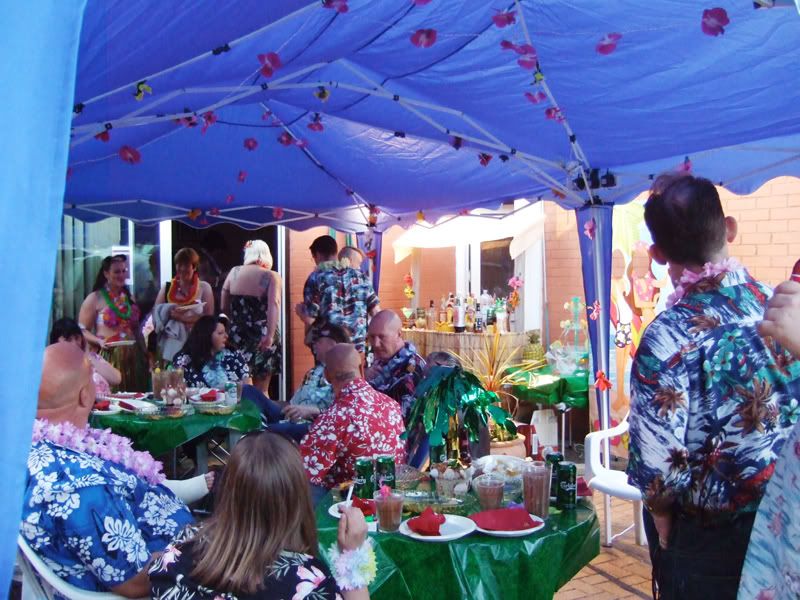 Hawaiian shirts as far as the eye can see.
Larger image
here
.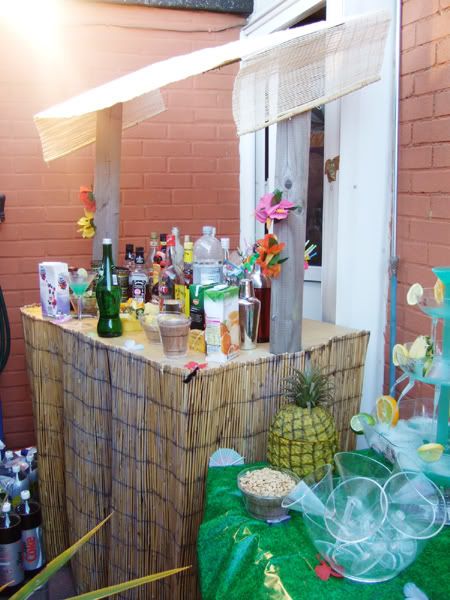 The bar.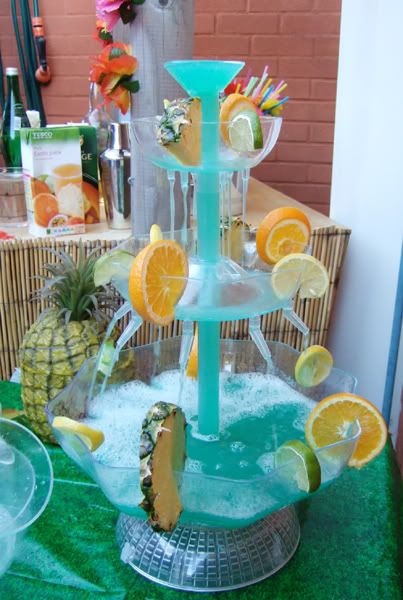 My favorite item, the cocktail fountain!