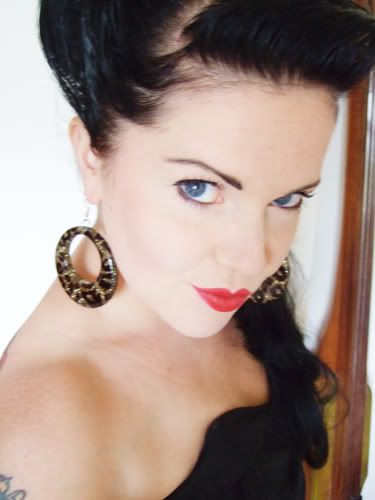 I plan to look kinda like this tonight.
Like a rockabilly tart in leopard printed pedal pushers,
a black petal bust top and really high heels.
We're going to see Pete Hutton & The Beyonders and
Paul Ansell's No 9 at Boston Arms in London.
We're on the guest list, as per usual.