Yes, another car boot sale yesterday.
Found our second ice bucket in shape of a pineapple.
We payed 24 pence for our first one and our second
one we got yesterday we payed 50 pence for.
You're lucky if you can get one for £20 on eBay.
I got 3 pairs of gloves for 65 pence for each pair but
the two other pairs didn't turn out so very good on
picture as the beige ones.
All I can say is they they are 1950's evening gloves,
one pair is dark brown and the other pair is black.
Currency: £1 = 12 Kr, €1.20, $1.80.
Ice bucket, 50 pence.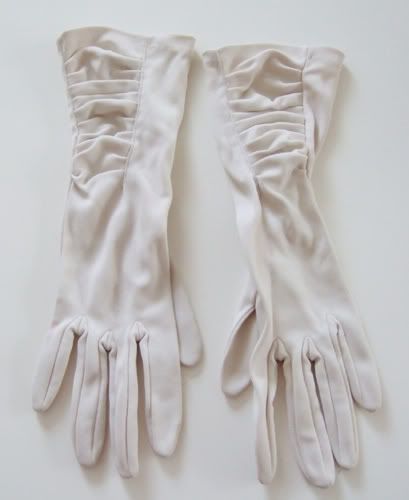 Gloves, 65 pence.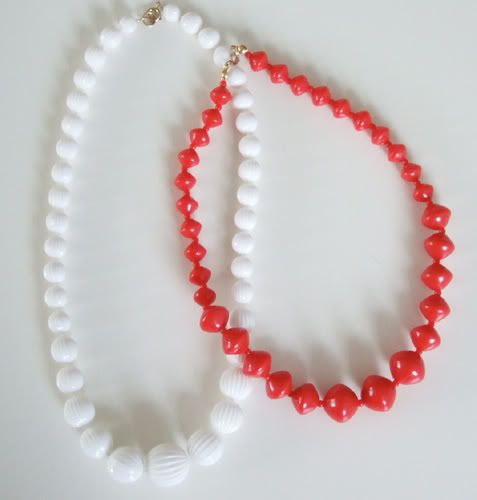 Necklaces, 35 pence each.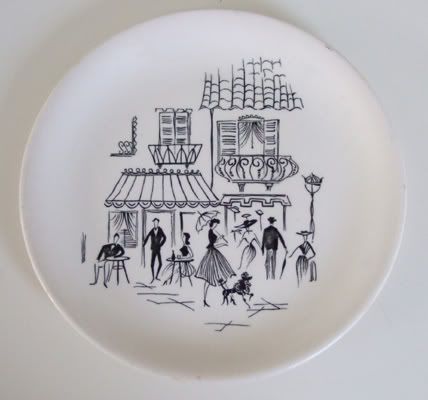 Plate, 20 pence.
Flamenco doll, 20 pence.
I don't have to tell you that all my finds are from the
1950's - 1960's now do I?