As I promised, here's yesterdays finds!
It's hard to pick a favorite this time but I must say
that I love the wine-rack, it will be perfect behind
our boat-bar with all the string-shelves.
The big wicker bag will be handy for the times I
bring hair-flowers and other accessories with me
to sell at rockin' events.
Currency: £1 = 12 Kr, €1.20, $1.80.
Click the images for larger view.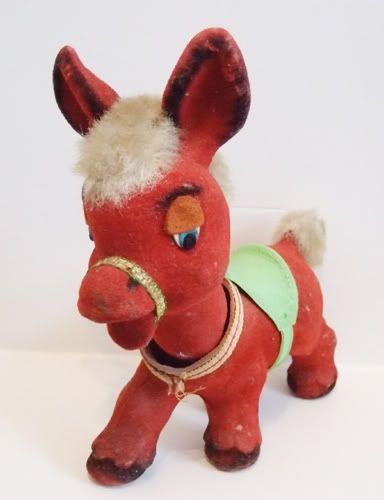 Nodding mule, £1.
Gloves, 50 pence.
Gloves, 30 pence.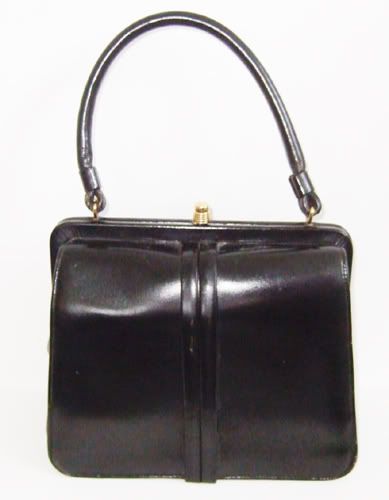 Handbag, £1.50.
Skirt, £1.
String wine-rack, 50 pence.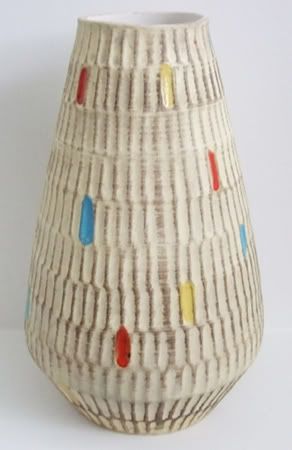 West German vase, 70 pence.
Basket, 50 pence.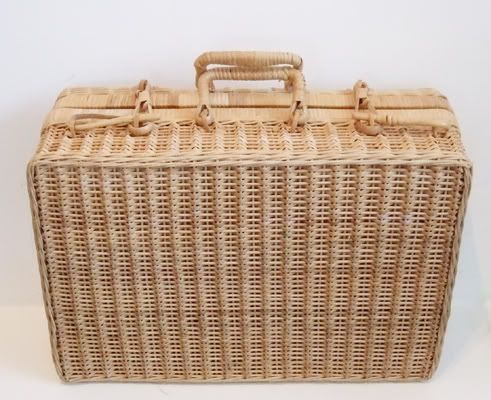 Big wicker bag, 50 pence.