If it's raining this weekend and you're bored to death,
then I got a movie to recommend to you.
The cheesy but oh so wonderful 1980's cult movie -
Elvira, Mistress of the Dark
.
Download it, rent it, borrow it, buy it, whatever you
do, see it!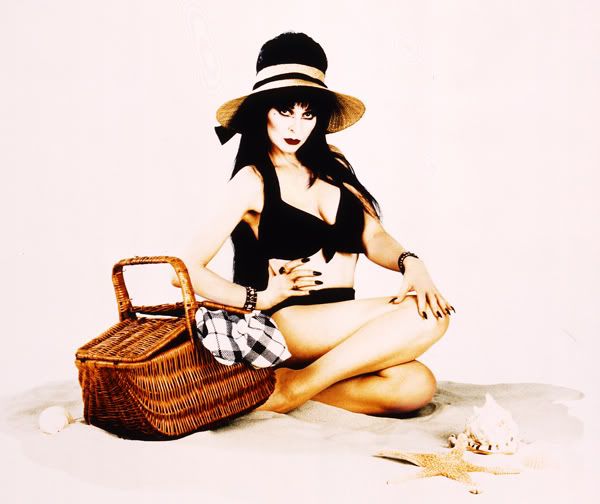 Doesn't Elvira's bikini top look just like one of
my
1940's style tops
I made earlier this summer?