Woke up waaay too early this morning.
The weather was OK, no rain that is, so we went to
a local car boot sale where we found some cool bits.
My favorite find of the day must be the set of glasses
with the deer.
I actually saw them in an antique shop when we were
in Stockholm, where they cost a small fortune each.
Click the pictures for a larger view.
Snap fasteners, 50 pence.
Lot of cute glasses, 60 pence.
Novelty plate, 20 pence.
Glass bowl, 40 pence.
Shaker, 50 pence.
Popeye poster, 50 pence.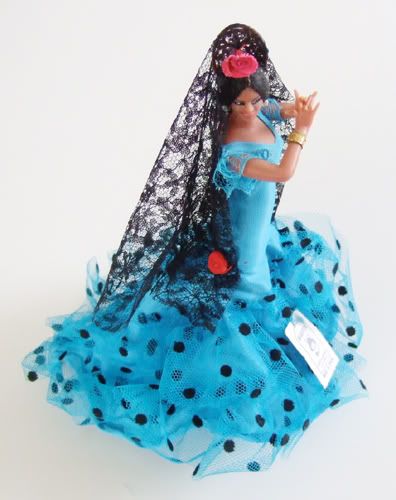 Flamenco doll, 50 pence.
Rhinestone necklace, 75 pence.
As usual, everything is vintage, except the poster.