Did any of you lovely and stylish girls ask me about
my 1950's teak vanity a while back?
Better late then never, here's my lovely vanity that
I got for 250 Kr, £20, $40, at a flea market outside
Stockholm many years ago.
Yes, the stool was included in the price.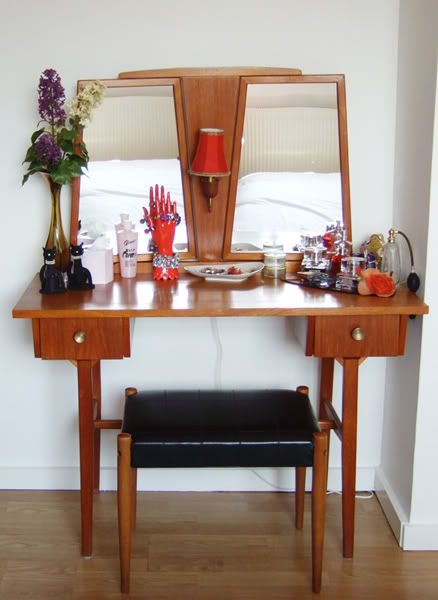 For larger image, click
here
.